It's that time of the year when Google officially launches its latest version of Android OS and there is a lot of excitement about all the new features and improvements that it brings. As usual, we just can't wait to get firsthand experience of the shiny new OS. Android 9 or Android Pie as it is called has just been officially announced by Google and unlike Android 8 Oreo, the Android 9 Pie is refreshingly new and bears an iOS-like look, I dare say. While a few people may not like the resemblance but then again it's a personal choice and we are not here to debate about that.
What we will do, instead, is to have a look at the top new Android 9 Pie features. So let's get going:
Digital well-being
Let's first talk about how intrusive smartphones have become. Almost all of us are culprits of staring at the phones' screen way too much, during meetings in the office, at the dining table or even while spending time with kids or family.
Google is trying to help us curb this addiction, even though this means cutting down on its own profits slightly. Android 9 Pie's Digital Wellbeing is aimed at making people live a healthy lifestyle with other humans rather than with smartphones. The inbuilt dashboard here will let you easily identify time spent on each app and lets you cut down the usage of that particular app.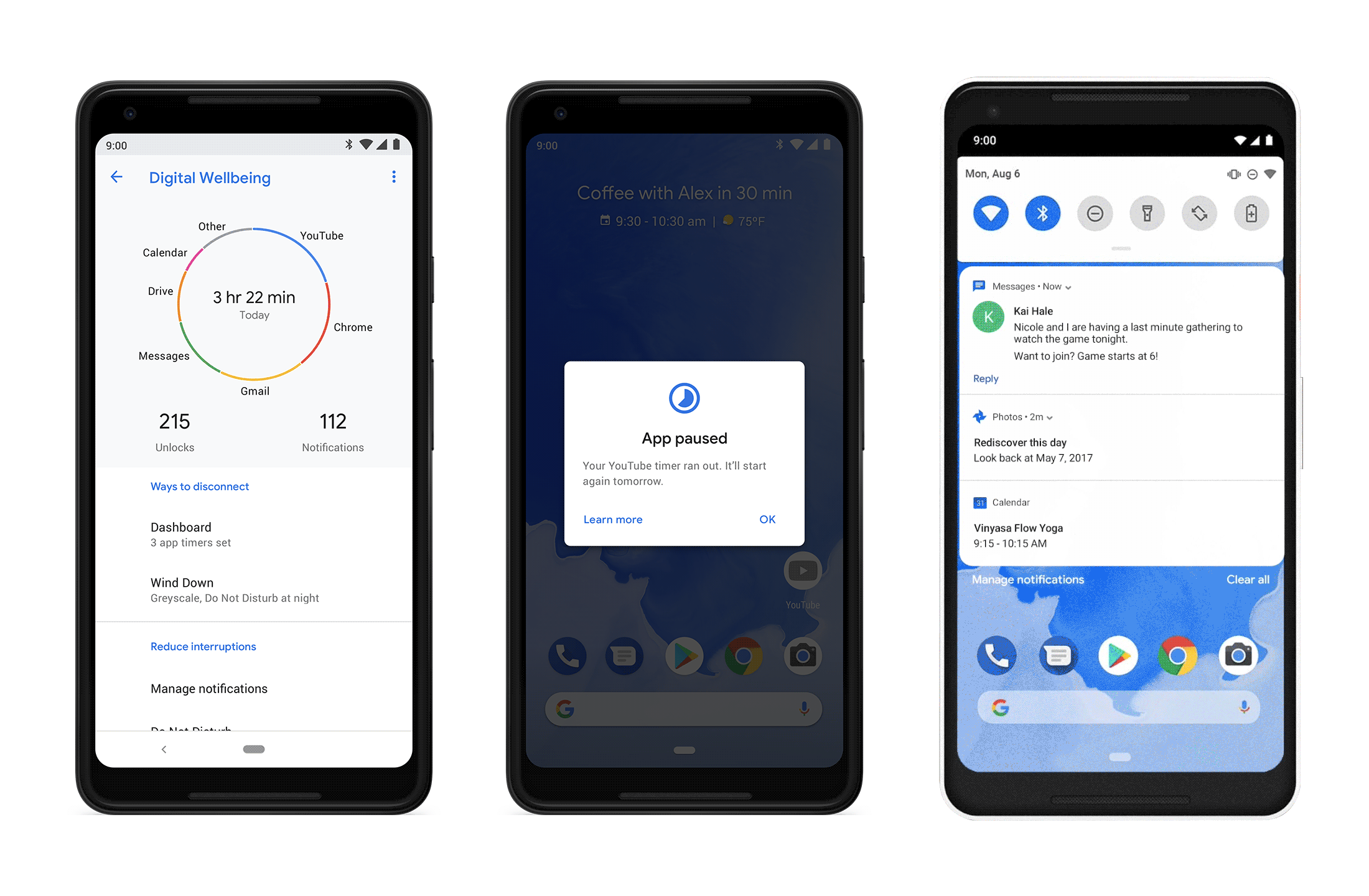 There is an App Timer as well, that locks any particular app after its preset time limit. Though you can override that lock, still limiting the hours of time spent on any app is neat, isn't it? Another neat feature is Wind Down Mode that lets you sleep at peace during the night by limiting the notifications and turning the display to a greyscale mode. This makes the display look less attractive, forcing you to put the phone down and try to relax. You will also not get any disturbing notifications while you're asleep.
Improved security
How often have we heard someone complaining that they were discussing a particular product on a call with their friends and they end up getting ads of the same product across all of their social media platforms or that the social media apps that we use and Google itself is tracking us to every nook and corner?
Well, Google has taken a step toward stopping this and with Android 9 Pie, has given us deeper control of each and every app. As deep as limiting any app from accessing mic, camera or other sensors when you're not using the app. Security features around facial recognition and fingerprint sensors have been beefed up too.
Machine Learning powered App Actions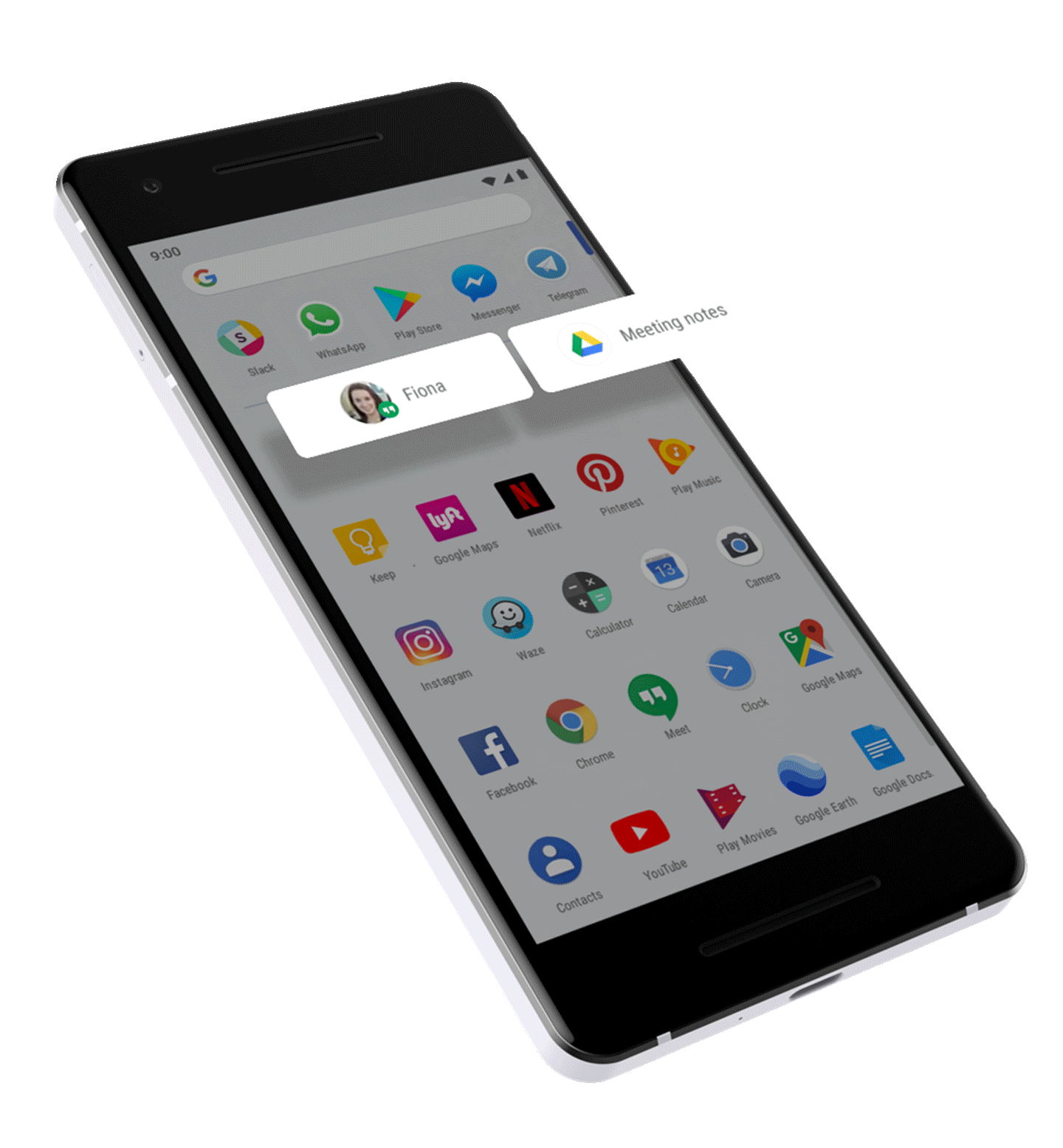 Android 9 Pie is making your smartphone, smarter by predicting your actions. For an example, when you connect with a pair of Bluetooth headphones, Android might automatically suggest resuming the last song that you left in between. Or if you are used to doing a certain action regularly at any specific time like calling your home from the office or calling your boss at any specific time, Android might even alert you to complete that particular activity.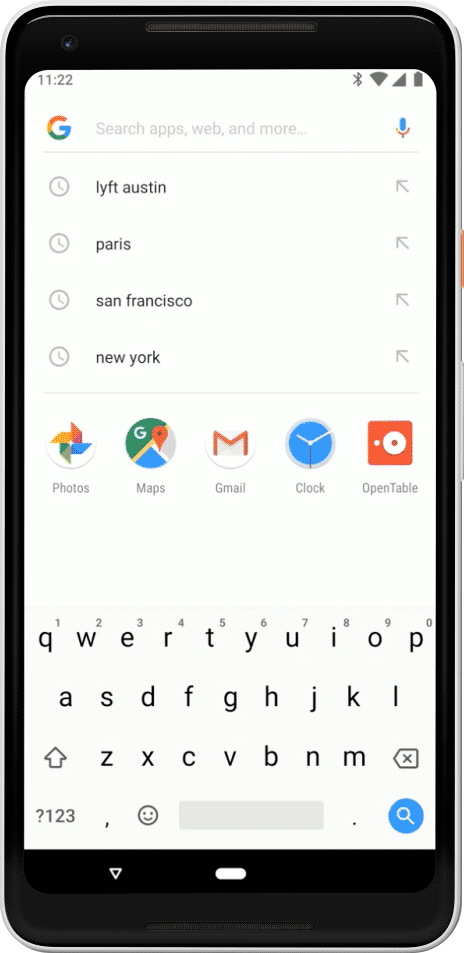 Another part of the machine learning process is App slices. Derived from a slice of a pie, App slices come into action when you search for an app on Google, not only the app will show but also the frequently taken action will show up as well. For an instance, if you search for a cab booking app then apart from the app itself, your favorite routes will also shoe up letting you book a ride quickly.
Both these features will be handy once more devices start getting Android 9 Pie and developers start implementing these features in their apps.
Smart Battery and Brightness management
Android 9 Pie focuses on Artificial Intelligence and Machine Learning. While a lot of tech companies are using these terms these days for various purposes, however, Google has planned to make it more relevant to us by making the smartphone understand our behavior and usage pattern.
The Adaptive Battery feature in Android 9 Pie, based on your usage, predicts the application that you'd use the most and limits the battery consumption by other unused applications also lets you restricts the applications that need too much battery. This prolongs the battery life and lets you use the applications that we'd use more often than not.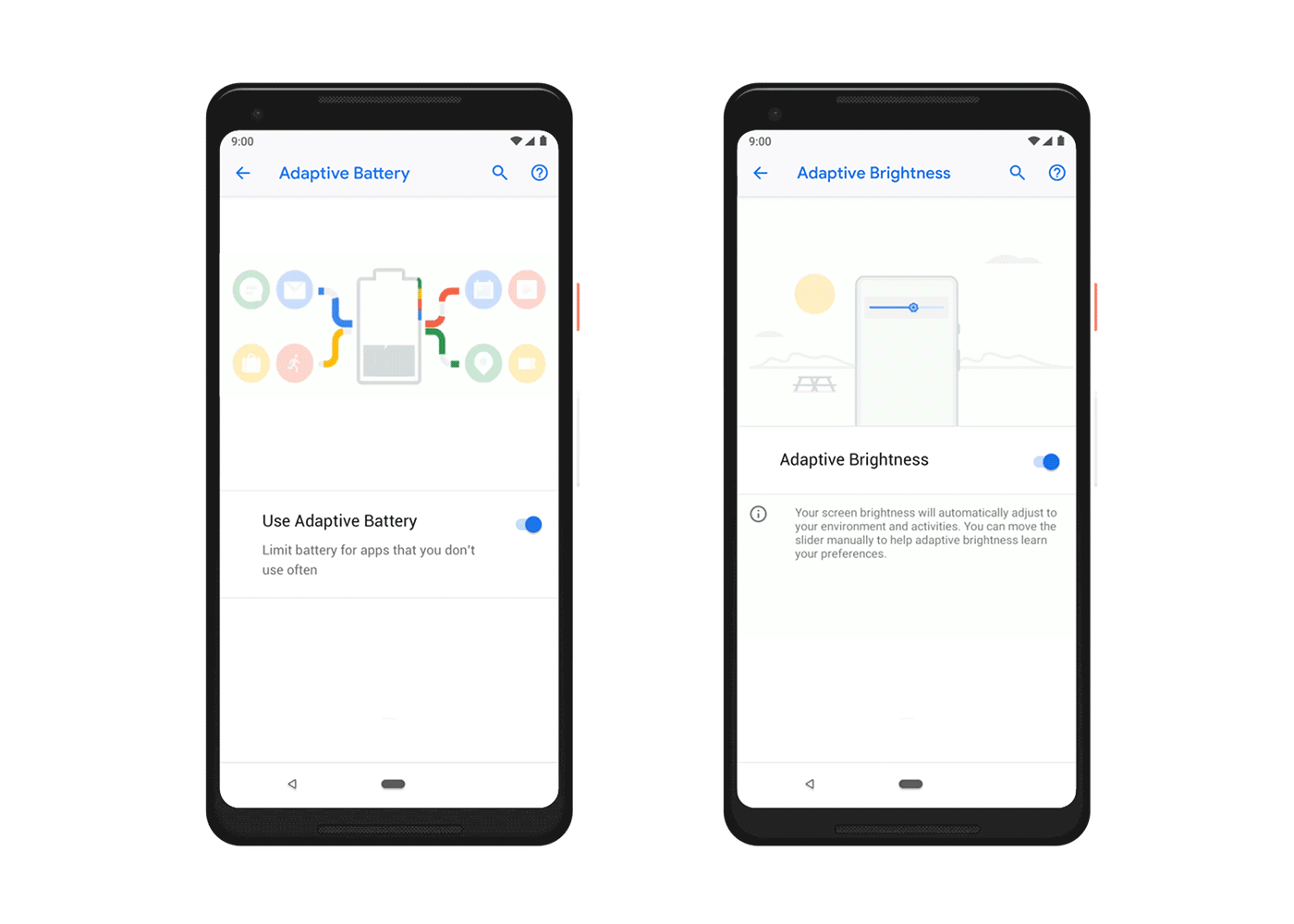 Another smart feature of Android 9 Pie is Adaptive Brightness where the phone constantly tries to understand your behavior and tries to learn the different level of brightness that you use during different environments or places and later on automatically does that for you.
Gesture Navigations
This is where things become interesting. Android 9 Pie brings all new gesture-based navigation system and right from accessing the app drawer to checking out the recently used apps everything is gesture based and to a certain extent this new UI will make every Android device running on Android 9 Pie look like an iPhone X clone!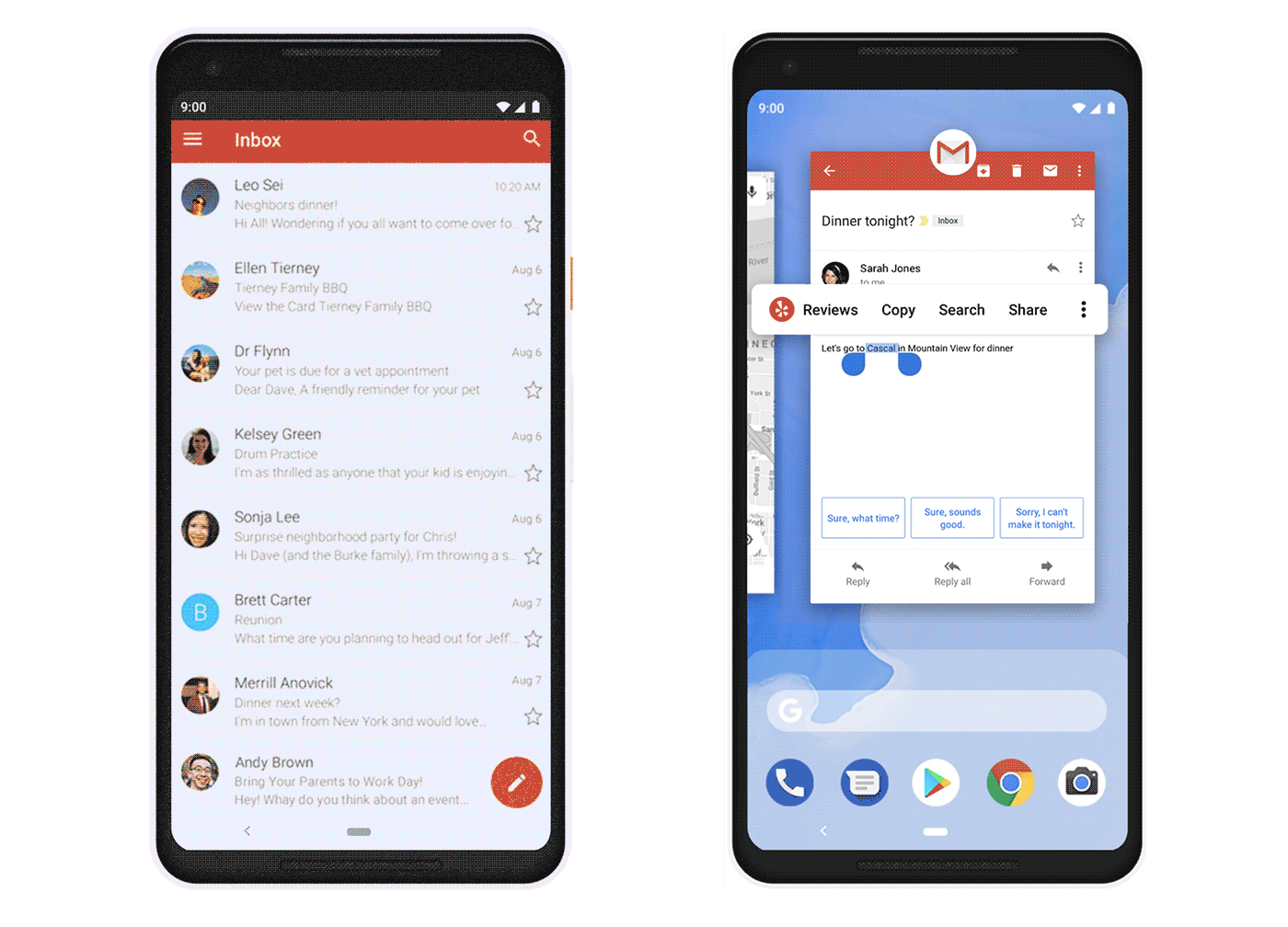 ​
You can now choose between the regular three-button UI or the gesture-based UI from the settings. Now if you do a half slide up from the slim home button it takes you to the recent apps. Recent apps now open as cards each app horizontally stacked giving you a full-screen preview of the app. On further sliding up from home button takes you to the app drawer.
Since the phones these days are coming with longer displays, these gestures make it easier to operate the phone with a single hand.
New Screenshots
An important tweak in Android 9 Pie is how we take screenshots and edit them. Till now we had to press volume rocker and power button simultaneously to take a screenshot and then go to Google photos to edit them. With the new OS, if you press the power button a bit longer it gives you the option to take a screenshot or switch off the device. Furthermore, once the screenshot is taken, you can edit it then and there itself.
While some of the custom UI had this feature for some time, it's nice to see this natively available in stock Android. Though the option to take long screenshots is still missing.
Text magnification and selection
A useful feature that comes right out of iOS. Now in Android 9 Pie, when you select any text it zooms in automatically to the selected text making it easier to read or edit the specific part of the text. You can now copy text from one tab on recent apps to another tab.
Screen rotation control
​
While we may prefer using our smartphones' screen orientation in a certain way, however, in case you want to watch a video in say horizontal orientation but do not want to change the system settings, Android 9 Pie will let you do this for that particular instance.
Whenever your phones orientation changes, an icon will pop, tapping it will change the orientation of the display overriding the default settings.
Better Volume controls
In Android 9 Pie default action of volume keys is to control the media playing on the device rather than controlling the ringing volume. With the new UI, pressing the volume buttons will give also you an option to turn the phone to silent mode.
Summing it up
Though Android 9 Pie has many other interesting features, it is only available to download on Pixel devices or Essential phones as of now. Many other devices like OnePlus 6 or some devices from Xiaomi and Sony may announce their own versions of the latest Android OS soon.